MetallicTM Cloud Storage
The easy button for cloud storage. Get up and running in minutes
Metallic makes it simple to adopt cloud storage for your backups. Protect against ransomware, optimize costs, reduce risk, and harness the scale of Azure.
MetallicTM Storage Options

Metallic Cloud Storage for Hybrid Cloud BaaS
Select Metallic Cloud storage to use as your backup target for any of our Hybrid Cloud offerings. No hassle, up in minutes. Choose to purchase this option, or bring your own storage for SaaS Plus flexibility.

All-inclusive storage for Office 365 and Endpoint BaaS
With Metallic Office 365 Backup and Metallic Endpoint Backup, you'll get unlimited cloud storage for an all-inclusive TCO.
Metallic Cloud Storage Service for Commvault Customers
Are you a Commvault customer? This managed cloud storage service lets Commvault customers seamlessly adopt secondary cloud storage for Commvault Backup & Recovery or HyperScale X–with just a few clicks.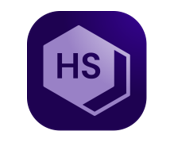 Commvault HyperScale X for Metallic
With Commvault HyperScale X you will get a fully integrated, scale-out on-premises storage target for Metallic Backup as a Service, that delivers expanded flexibility for hybrid cloud data protection.
Modernize your backup and recovery with Cloud Storage from Metallic
Predictable costs
Single vendor
Simplified configuration
Single pane of glass management
Ransomware and risk reduction
Capacity growth
Lower TCO
Scale-out options
Storage near the source
Metallic Cloud Storage Service questions
Metallic is the SaaS division of Commvault, offering cloud-native data protection for SaaS workloads, hybrid cloud, remote laptops/endpoints, and more. Metallic also offers Metallic™ Cloud Storage Service for Commvault customers – a managed object storage service in the cloud, for secondary copies of backup data.
As the risk of cyber attacks and ransomware increase, ensuring an air gapped and immutable copy of your data is critical. Metallic Cloud Storage Service + Commvault provide an agile modern alternative to traditional storage with security controls that prevent all unauthorized access, security with end-to-end encryption, and air gap copies of your data.
Leveraging cloud storage can save on on-premises infrastructure, while managed storage can also ease your administrative burden. With Metallic Cloud Storage Service, customers can save more than 80% across on-premises storage costs, all with predictable costs that eliminate egress charges, and administrative overhead. Check out the TCO calculator here.
For Metallic hybrid cloud offerings, SaaS Plus is how we have architected our SaaS solution: a backup service run in the cloud, that still gives you the flexibility to choose your own storage. You may choose to bring your own AWS or Azure storage; or, keep a copy within an on-premises server for the fastest recovery option. Whereas other SaaS solutions lock you into a single storage option, Metallic provides choice.
Two reasons: 1. Physics and 2. Customer choice. We designed our solution based on what we heard from customers. When protecting SaaS apps and laptops / desktops, they wanted all-inclusive storage to be up and running quickly, keeping their data in the cloud. However, when it came to protecting hybrid cloud workloads, customers need choices. Our SaaS Plus model means customers can keep active local copies of on-premises data for fastest recovery of large on-prem data sets, or they can backup to cloud for cloud workloads, or for longer-term retention.
Metallic Cloud Storage options take the hassle and guesswork out of cloud storage.